You must allow cookies and JavaScript for a proper shopping experience.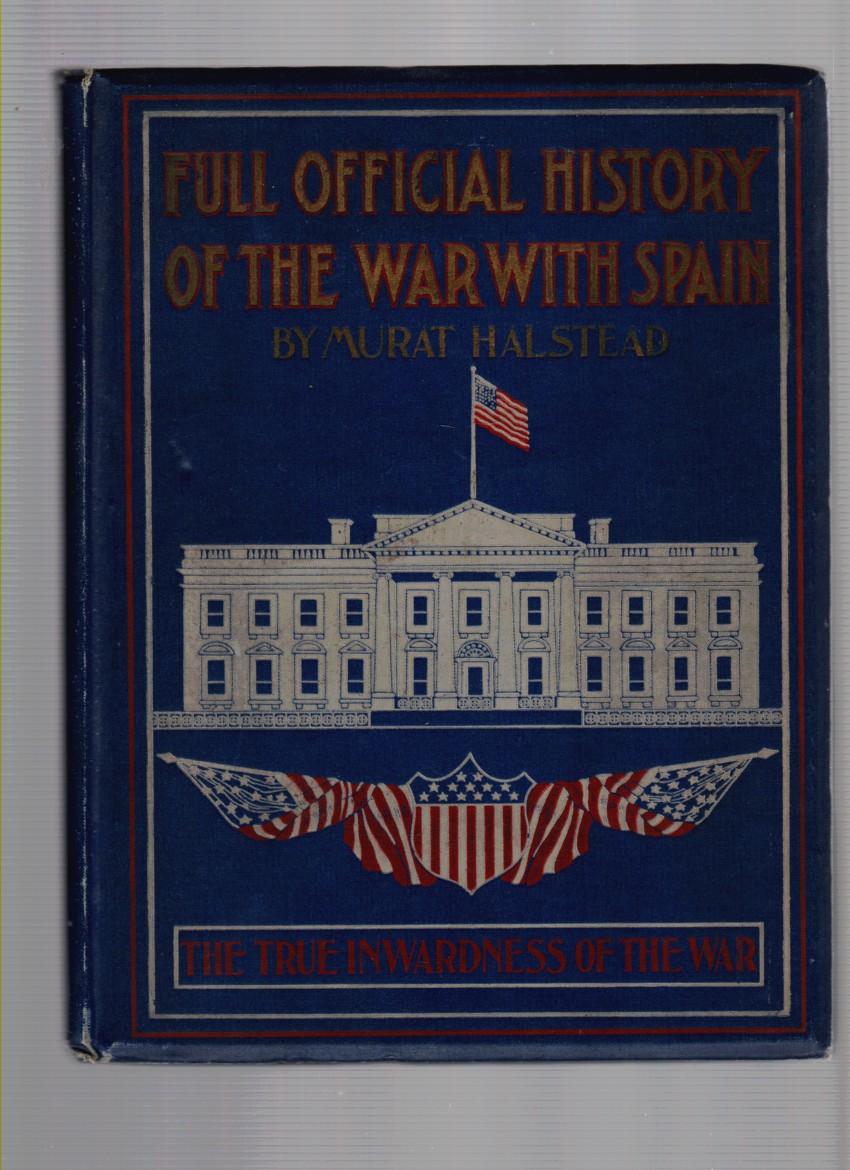 Price: $159.97 USD
Publisher: Newburyport, Ma, J.H.Moore & Co. : circa 1890
Seller ID: 63766
Binding: Hardcover
Condition: Very Good with no dust jacket
---
A scarce if not rare "Salesman's dummy" for the full complete book which was sold by subscription only. Has a fine half-tone engraving frontispiece from photograph.Also has a number of black and white photos (photos) and illustrations. Maps printed in blue of Phillipines, Hawaii, Cuba and Puerto Rico. A colour lithographic plate of spine for the book to be published affixed to back endpaper section of this sample. This book has a Blue cover with gold print and rendering of the U.S. Capital. Prior owners gift inscription dated 1904 on front endpaper. Contents otherwise clean and bright. Bound ...
View More...
Price: $16.97 USD
Publisher: Murat Halstead : 1901
Seller ID: 62269
Binding: Hardcover
Condition: Poor with no dust jacket
---
Gold cover show bug damage and hinges are weak. INSCRIBED by AUTHOR on Title page: "Since President McKinley was assassinated I have written This Book.I never wrote any other covering his Life and Death Oct 7 1901".First Edition/First Printing Portrait plate of McKinley inlaid on cover.; Illustrated; 8vo 8" - 9" tall; Signed by Author
View More...