You must allow cookies and JavaScript for a proper shopping experience.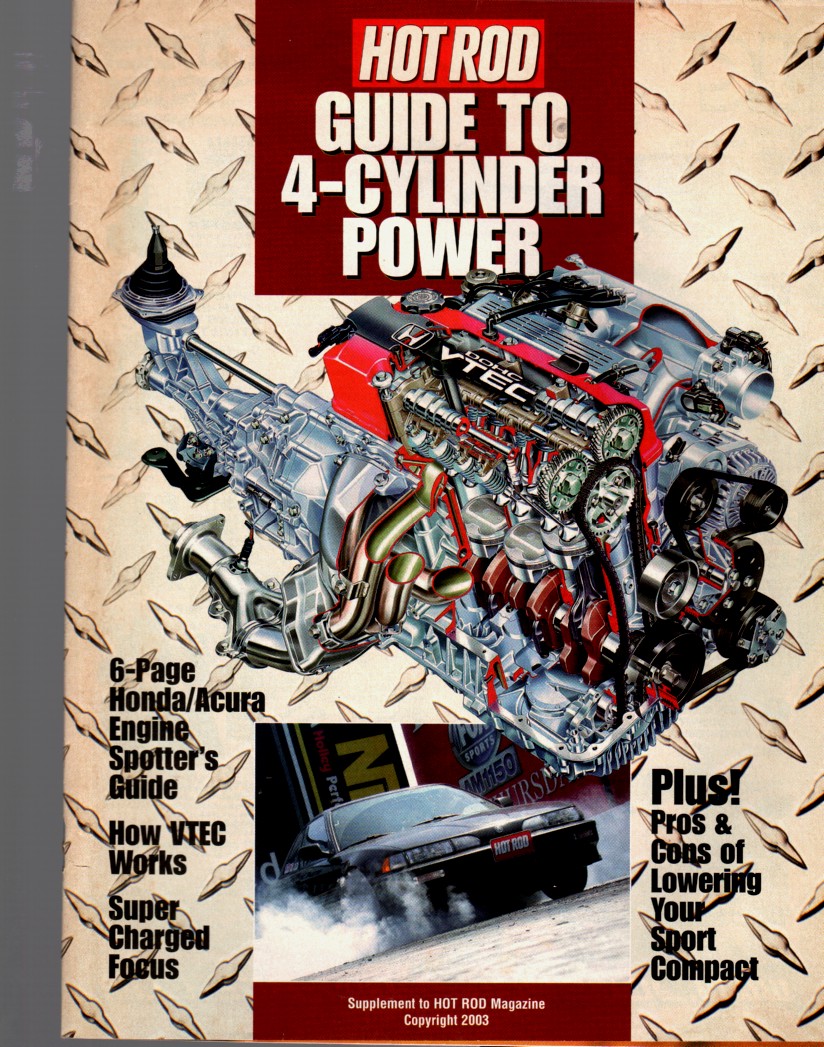 Price: $9.97 USD
Publisher: Hot Rod Magazine : 2003
Seller ID: 63678
Binding: Paperback
Condition: Very Good with No dust jacket as issued
---
Paperback supplement to the 2003 Hod Rod Magazine. Articles include: 6 page Honda/Acura Engine spotter's guide, How VTEC works, Super charged focus, and more. Some sun fading to cover. Item now in archival sleeve to preserve and protect condition. Our photo's/scans are of the actual item being sold, not a borrowed image! We provide free delivery tracking and ship daily or next business day!; Illustrated; 8vo 8" - 9" tall
View More...
Price: $9.97 USD
Publisher: Los Angeles, CA, Petersen Publishing Group : 1994
Seller ID: 63681
Binding: Magazine
Condition: Very Good with No dust jacket as issued
---
Looks new never read. Filled with a step by step guide on building engines. Includes: Buying a used engine, Teardown and inspection, Engine Specs for Assembly, Cam and Valvetrain, Engine Assembly, and more. Our photo's/scans are of the actual item being sold, not a borrowed image! Item now in archival sleeve to preserve and protect condition. We provide free delivery tracking and ship daily or next business day!; Photographs and Illustrations; 8vo 8" - 9" tall; 98 pages
View More...