You must allow cookies and JavaScript for a proper shopping experience.
Price: $78.97 USD
Publisher: Chicago, Wesley, Elmore and Benson : c1894
Seller ID: 43128
Binding: Paperback
Condition: Fair with no dust jacket
---
Rare Pulp fictional account of slavery romanticizing the Old South and plantion life of the slave Paul who is seduced by the white mistress Virginia. The author may NOT be Paul Hamilton Hayes and may actually be UNKNOWN. Paul Hamilton Hayes name appears in the book on the back of the contents page. Yellowing pages show age and are brittle. Set in Louisiana?. The writer makes you believe he is Paul and he will never betray Virginia's true identity. Title page has hole worn through about 1 inch and contents page is detached from binding due to brittleness. Edges of front and back covers have chi...
View More...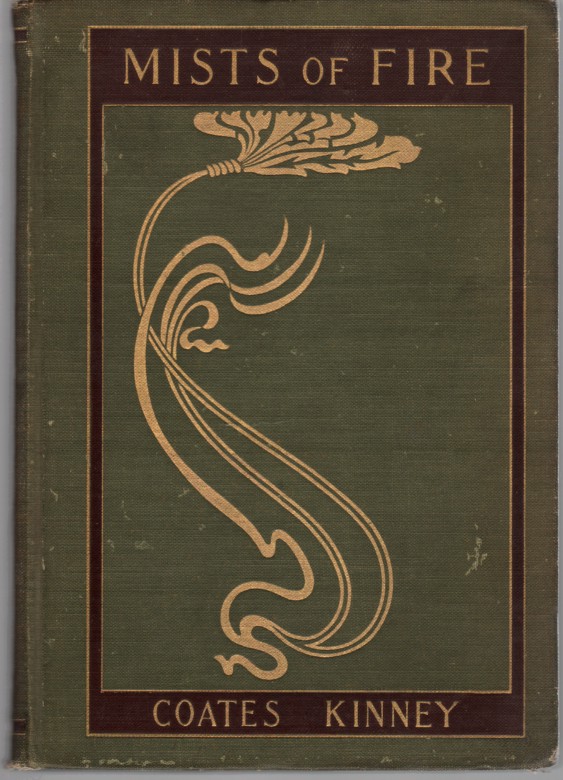 Price: $38.97 USD
Publisher: Rand McNally : 1899
Seller ID: 63101
Binding: Hardcover
Condition: Very Good with No dust jacket as issued
---
Rare author signed "To. W.C. Collins, A Happy New Year, Cincinnati, January1, 1900, Coates Kinney". Collection of works from the talented and formerly well-known American lawyer, politician and poet.Photo of author opposite Title Page. oates Kinney was born in 1826 near Penn Yan, New York. He was partly educated at Antioch College, Yellow Springs, Ohio, and was accompanied by Thomas Corwin while he studied law. He was admitted to the bar in Cincinnati in 1856. He became a journalist, and worked on papers in Cincinnati, Ohio, Xenia, and Springfield, Illinois.From June 1861 until November 1865,...
View More...